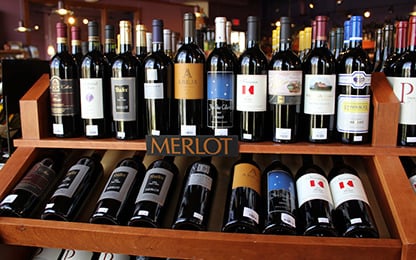 Welcome to Eastern Discount Liquors
We're all about you. Everything that we do is designed to make our customers happy. We aim to offer outstanding service, a remarkable array of wine, beer, spirits, and all at everyday great value pricing, our mission has always been to provide our customers with the highest quality service and the best selection. We believe that customers are the most important asset to a business. We value that and build relationships that last forever.
It is because of that when you simply must have the perfect wine, the ultimate martini, the most refreshing summer cocktail, you need a place that is unmatched in its selection and its knowledge of the art of the vintner, brew-master, and distiller. Think of The Eastern Discount Liquor Store. The Eastern discount is here with the newest beer, wine, and spirits emporium with the breadth of products and depth of expertise that will ensure you will have precisely what you desire.
Eastern Discount Liquors is one stop wine store. We have a wide list of wines because every person taste is different, we have a great collection of red, white, sweet, and dry wines. At Eastern Discount Liquors Store Simply, enjoy it! Cheers!

Enjoy finest Beer varieties at Eastern Discount Liquors Store we also provide impressive selection of beers for every person's taste just ask one of our advisors and they will be more than joyful to suggest a few options for you.
At Eastern Discount Liquors Store we do not want to stay behind. Our inventory spirits is quite long. If you are the one who enjoy drinking and flavoring the pure essence of the finest spirits, come to our place and enjoy taste of Spirit.