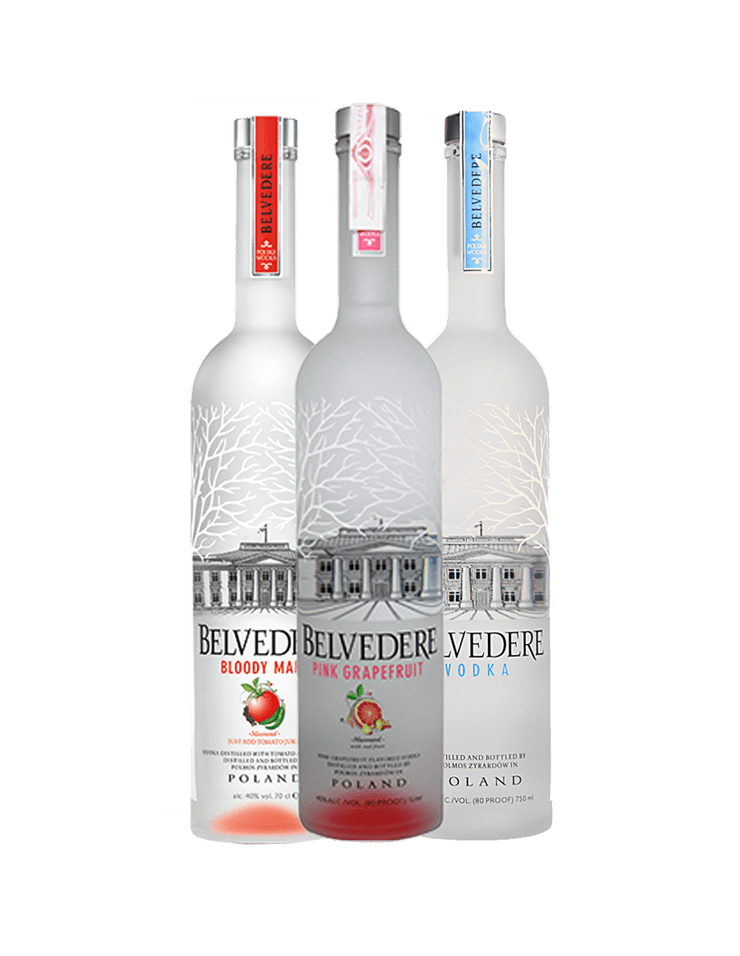 Spirit

Unless you're lining up a bunch of shots, liquor takes a little more work than cracking a beer or pouring a glass of wine. However, the effort is well worth the result if you've picked up the right bottle. Enjoy the sophisticated complexity of whiskey all on its own or create an amazing gin cocktail. Impress your guests with a digest if or get the party started with a batch of margaritas. You can find a different liquor brand or cocktail to suit every occasion. Plus, being able to whip up a delicious cocktail will never not impress your guests.
With a diverse array of flavors, you can try a different whiskey or bourbon every night and never get bored. It tastes great straight from the glass, though you can dress it up with flavored soda, sparkling water or other mixers. Try light and dark whiskeys to experience the full spectrum of notes, from fruity and light to bitter, spicy and dark.
Although higher-end vodka can taste wonderful straight from the shot glass or tumbler, it's perfect for cocktails. When you crave spicy, whip up a batch of bloody marys — and don't skimp on the hot sauce. A vodka martini tastes great with a few olives, while a Cosmopolitan will satisfy anyone with a sweet tooth and a penchant for "Sex and the City" marathons.
It's best known for its inclusion in popular cocktails, from margaritas and tequila sunrises to Joan Collinses and tequila sours. It's also perfect as an aperitif when mixed with simple tonic. Choose a lighter-colored tequila for this cocktail, and don't forget to add plenty of crushed ice.
If you want to impress someone, keep a bottle of good brandy on hand. It's best served neat in a well-rounded snifter, though a simple tumbler works too. To experience the full array of rich flavors, hold the glass between your hands to warm the liquid inside. Like wine, brandy often tastes best after you take a good whiff, so don't forget to sniff before you lift the glass to your lips.

This humble liquor has been popular for centuries thanks to its fairly simple taste. If you're planning a party, collect the recipe ingredients necessary for gin martinis, gimlets, Tom Collinses, and Singapore slings. Of course, it also tastes great with a splash of soda on the rocks.
Start searching around to buy liquor online, whether it's a fancy bottle to impress your in-laws or some mini liquor bottles to take on your next flight.
So what are you waiting for?